Product Manual
Everything you need to know, and some things you don't
Contribute Signage 2.0 Manual
Creating Your Account
Hello and welcome to this user manual for Contribute Signage.
In order to create your account, you first need to navigate to www.contributesignage.com
From the homepage, choose the "Login" button. This will take you to the Contribute Signage App.

Creating your account is quick and easy. Simply complete the form that you see on the page and click the "Register" button.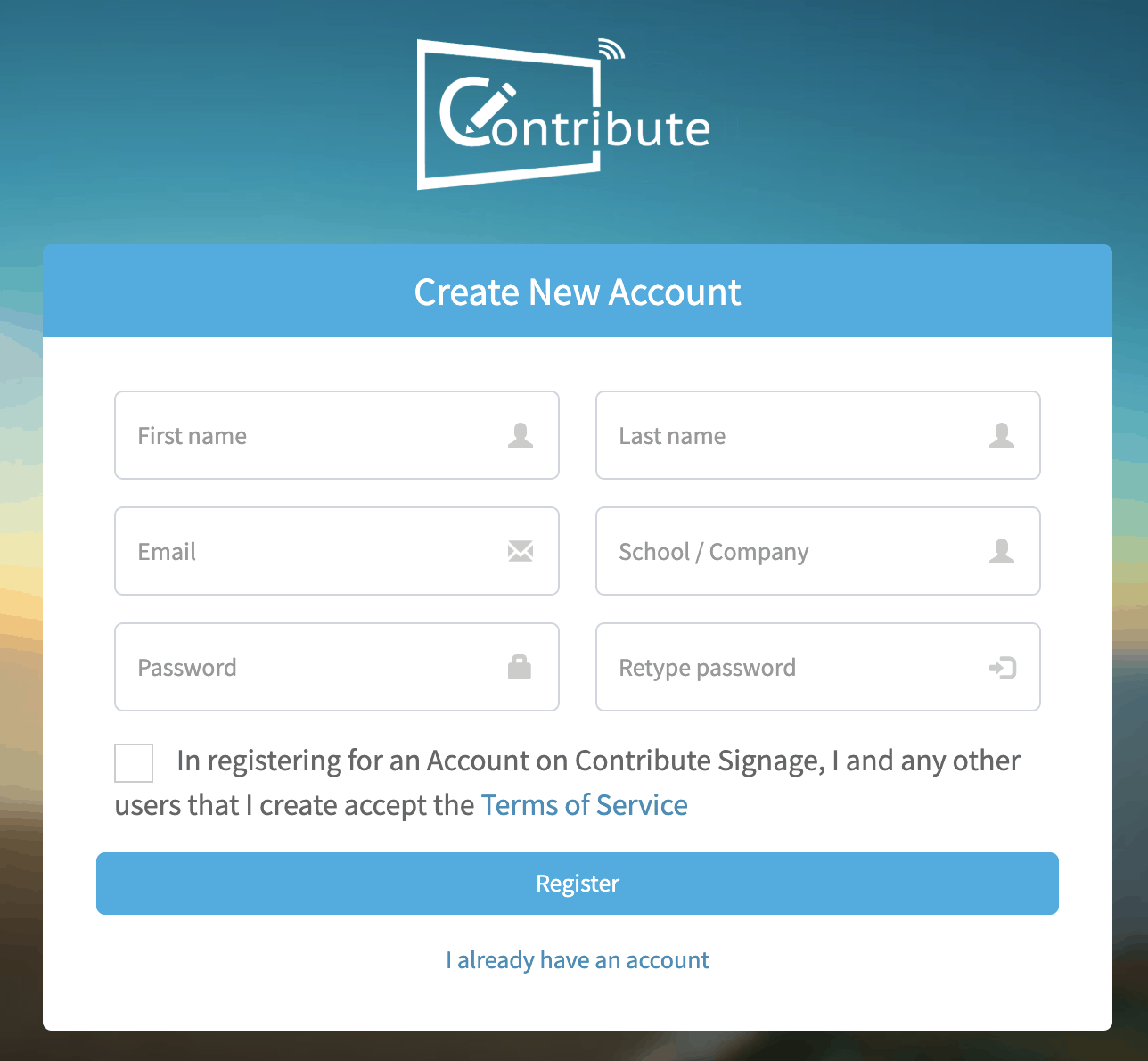 You will then be taken to the login screen where you enter the details for your account that you have just created. Then, click "Sign In"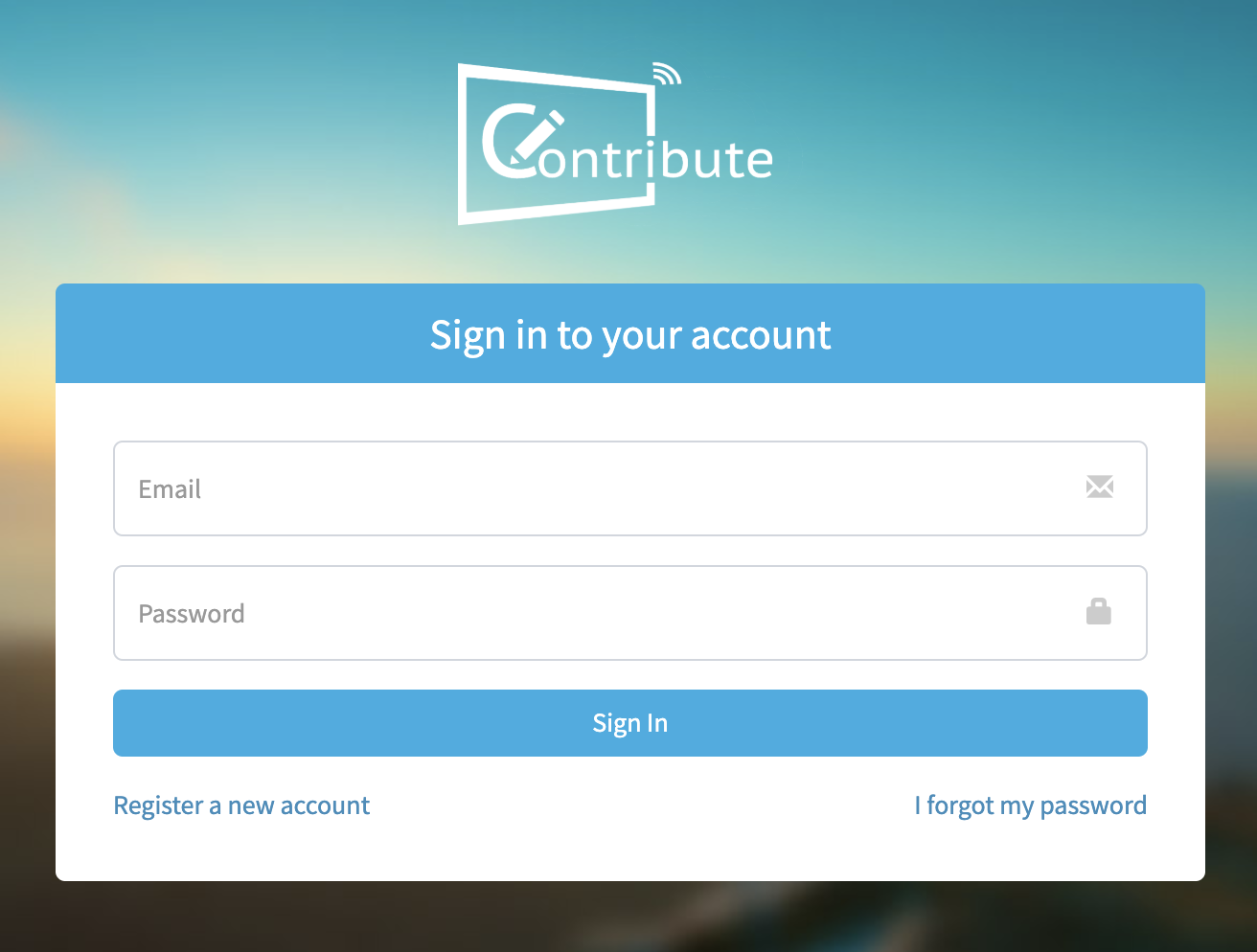 You will login to Contribute Signage and be taken to the dashboard. Please note, at this stage, even if you have purchased a license key you will be in "Trial" mode.