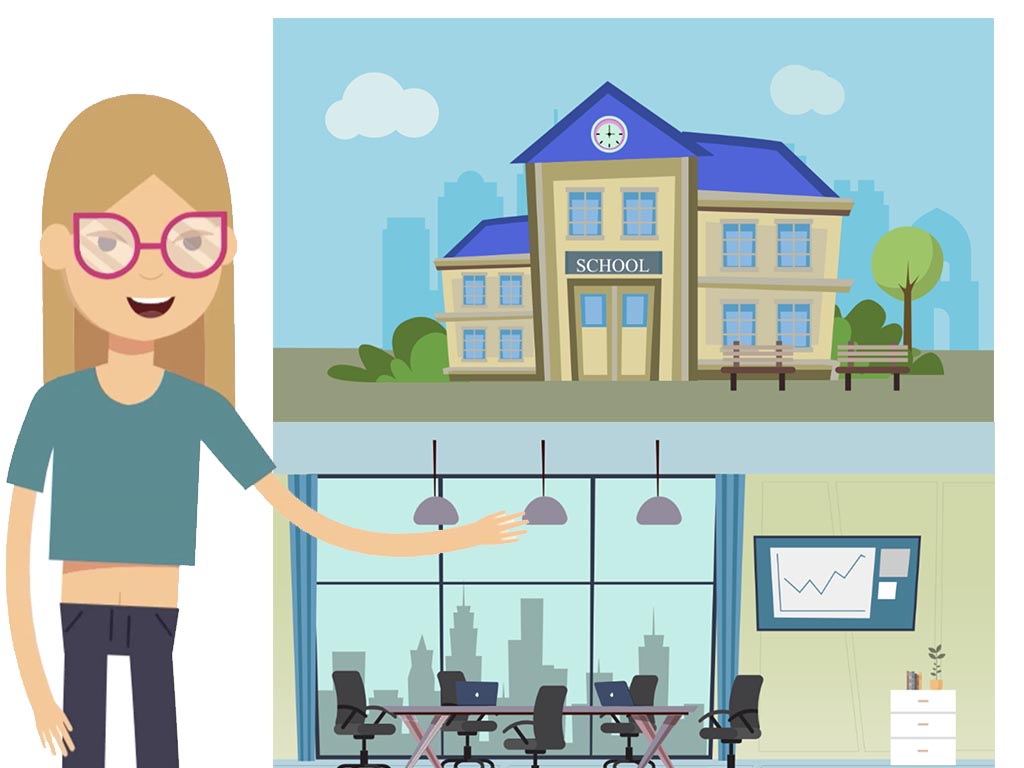 Digital signage is a great and innovative way to spread the message your business has to offer your core customers and audience. But as with most things in advertising and marketing, there are changes and trends that work better in digital advertising signage to bring about better results. Knowing just what those trends are can go a long way in helping you to keep your finger on the pulse of the latest goings-on in your industry as well as the advertising and marketing industry.

Top Signage Trends
Social Media
These days, one simply cannot talk about advertising without mentioning social media, and for good reason. No matter the size of your business, from a small restaurant to a massive corporation, social media can be a huge help in better connecting you with your audience and reaching your full potential when it comes to digital advertising displays. When you think about the fact that nearly everyone is on some form of social media, you'd be insane not to take advantage of the many opportunities that await.
If you're already utilizing social media, you can implement any sales or specials you've got on your social media feed on your digital signage so customers are aware they can take advantage of a good deal. Not only do you save customers money, you're doing your part to ensure customer loyalty as well. You can also share your latest company social media posts on your signs or ongoing customer conversations or reviews.
Interactivity
You should also look for ways to make digital screen advertising more interactive to truly engage your audience. Technology has advanced to the point where your digital signage can interact with a person's phone or an app to create a personalized coupon or discount based on that individual's shopping preferences and behaviors. This is much more effective than offering a few discounts and coupons on your screens that may or may not interest customers. Even if a customer isn't intrigued by a coupon or discount, you can feature a map of your store or a catalog of your current wares and stock to speed up the shopping experience for those who know exactly what they're looking for.

Ultra-HD Displays
With TV screens, smartphone manufacturers, computer companies and the film industry constantly stepping up their visual technology, your customers have come to expect clean, crisp, high-definition images. Digital displays advertising is best done with as many pixels as possible to catch the eyes of your audience. Specifically, you'll want to explore your options with 4k screens, which are currently more affordable than you might believe. Using ultra-HD displays with your digital indoor advertising is an especially good idea if you wish to project a classy image for your company or brand, which is common for restaurants, corporations, hotels and some healthcare practices. If ultra-HD or 4k screens are out of your financial grasp, you can consider LED screens. Not only might they be more affordable, they're also known for their energy efficiency and longevity. You're sure to enjoy the overall color quality presented by LED screens as well.
Mobile Integration
Much like social media, mobile integration with advertising is also on the rise, mainly through smartphone usage. In regards to advertising signage, you can offer unique QR codes that can be scanned for special offers. When customers redeem their codes, you can set it up so your digital screens can accept smartphone payments through Apple or Android. Don't have an app for your store yet? You can use digital signage as a substitute. For instance, rather than a special offer, you can use QR codes to share information with customers that they can take with them whether they're in your store or not. No matter how you choose to utilize the mobile integration possibilities of digital signage, do your best to make the experience as personalized as possible, otherwise, your customers are likely to see little benefit in the unique feature.
As you're implementing the above trends, be sure you take out time every now and then in the future to make yourself aware of how they might change over time. By getting into the habit of always knowing the latest innovations in digital signage, you're sure to get the most out of your investment, time and company.

ABOUT THE AUTHOR
Ryan Ducie
Article first appeared at https://www.digitalsignagetoday.com/blogs/blazing-hot-digital-advertising-signage-trends/